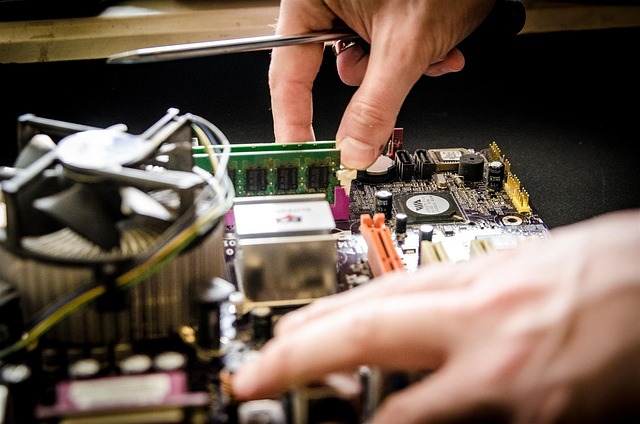 Are you searching for an honest and professional laptop repair service in Brisbane? 
Computer Repairs Brisbane are the expert in laptop repair, providing quality repairs at affordable prices. Our technicians are A+ certified and have decades of experience in the industry. We service all brands of laptops, including Toshiba, Dell, Lenovo, HP and Sony. 
At Computer Repairs Brisbane, we understand how frustrating it can be when your laptop breaks down unexpectedly. That's why we offer fast turnaround times on our laptop repairs, ensuring your device is up and running as soon as possible. 
So if you're looking for a reliable and trustworthy laptop repair service in Brisbane, turn to Computer Repairs Brisbane. 
With years of experience in repairing laptops of all kinds, we have earned a reputation for providing exceptional customer service and top-quality repairs at competitive prices.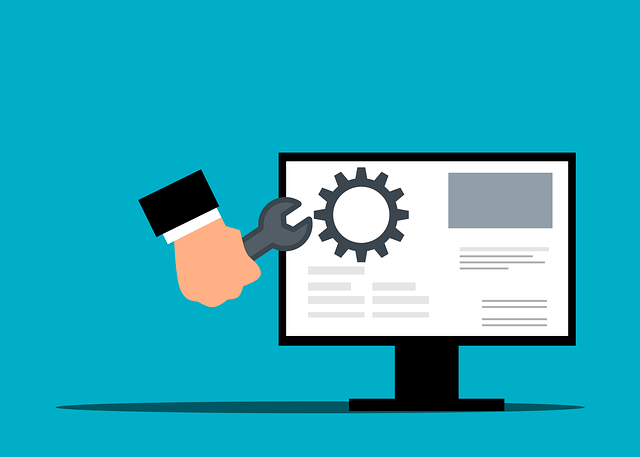 Laptop Issues We Fix
At Computer Repairs Brisbane, we have a team of experienced technicians who can diagnose and fix a wide range of laptop issues, including but not limited to the following:
Cracked or broken screens: Don't let a cracked or broken screen hinder your productivity. Our experts can replace damaged screens and restore your laptop's display panel to its former glory.
Faulty Power Supply: Is your laptop not powering or experiencing sudden shutdowns? A defective power supply may be the culprit. We checkout and solve any power supply issues, ensuring your laptop stays powered up and running smoothly.
Keyboard replacement and repair: Are you struggling to type on a damaged or malfunctioning keyboard? Let us help! We will replace or repair your keyboard and quickly get you back to typing.
Battery replacement and charging issues: Tired of your laptop constantly dying or struggling to charge? We offer faulty battery replacement and will fix any charging issues, ensuring your device stays powered up and ready to go.
Hard drive and memory upgrades: Does your laptop feel sluggish or run out of storage space? Our team will upgrade your laptop's hard drive and memory, boosting its performance and speed.
Overheating and fan issues: Don't let overheating and faulty cooling fans slow you down. Our experts will diagnose and repair these issues, preventing your laptop from shutting down unexpectedly.
Virus and malware removal: Worried about viruses or malware infecting your laptop? Let us put your mind at ease. At Computer Repairs Brisbane, we can remove any harmful software and protect your device from future attacks.
Operating system issues: Is your operating system giving you trouble? We can troubleshoot and fix issues, including software updates and driver problems.
Slow performance and software optimization: We will optimize your laptop's performance, including startup and shutdown times, and improve the speed of your device.
Data recovery and backup services: Lost essential files or documents? We offer data recovery and backup services, so you can recover your data and avoid future data loss.
Wi-Fi connectivity issues: Stay connected with our help! We will solve your Wi-Fi connectivity issues, ensuring you can use your laptop without interruption.
No matter what issue you're experiencing with your laptop, we have the expertise and tools to analyze and fix the problem. We understand your laptop's importance to you, so we offer fast, efficient, and affordable service to get you back up and running in no time.
Contact Computer Repairs Brisbane today to learn more about our repair services.
Our Laptop Repair Process
Our Brisbane repair shop has a streamlined laptop repair process to ensure your device is fixed quickly and efficiently. Our repair process includes the following:
Thorough Diagnosis: We'll start by identifying the root cause of your laptop's issue. Our experienced technicians use advanced diagnostic tools to diagnose the problem accurately.
Transparent Quotation: We'll provide you with a detailed quote for the repair, including the cost and turnaround time. We believe in being transparent and honest in our services.
Expert Repair: Our skilled repairpersons use high-quality replacement parts and the latest repair techniques to fix your laptop correctly.
Rigorous Testing: We thoroughly test your laptop to ensure it functions correctly before returning it to you. This ensures your device works as it should and meets our high standards.
Convenient Return: Once your laptop fixed, we'll notify you and arrange for you to collect it from us or have it delivered to you.
Contact us today to learn more about our laptop repair process and how we can help you.
Laptop common problems
Laptops are an essential part of our daily lives, but they can also experience various issues that disrupt productivity. Here are some of the most common laptop problems that we see at Computer Repairs Brisbane:
Slow Performance: Over time, your laptop can slow down for various reasons, such as outdated software or malware.
Broken Screen: A cracked or broken laptop screen can be frustrating and make it impossible to use your device.
Laptop Keyboards Issues: Sticky or unresponsive keys can make typing a hassle.
Battery Life: Laptop batteries can degrade over time, causing shorter battery life.
Overheating: This can damage your laptop's internal components and cause it to shut down unexpectedly.
Virus and Malware: Malware and viruses can slow down your laptop and compromise your data security.
Laptop Brands We Repair
At Computer Repairs Brisbane, we have experience repairing almost all kinds of laptop brands, including:
Acer
Asus
Dell
HP
Lenovo
MSI
Toshiba
Sony
Apple MacBook and MacBook Pro
Our Brisbane technicians have the expertise and knowledge to diagnose and repair any issues that may arise with your laptop, regardless of the brand. We also use high-quality replacement parts and the latest repair techniques to fix your laptop correctly.
If you have a laptop needing repair and don't see your brand listed, please contact us. We'll let you know if we can help or refer you to a trusted partner who can.
Contact us today to schedule a repair or to learn more about our laptop repair services.
Home and office laptop repair services in Brisbane
We understand your laptop is essential to your daily life, and you can only afford to have it out of commission for a short time. That's why our home and office laptop repair services bring the repair shop to you, ensuring you get fast and reliable repair services without leaving your home or office in Brisbane.
Our experienced technicians will arrive at your location in Brisbane with all the necessary tools and parts to diagnose and fix your laptop's issue. We'll work efficiently to ensure your laptop is up and running as quickly as possible, so you can return to work or enjoy your free time.
Whether you need a virus removed, a cracked screen replaced, or your keyboard repaired, our home and office laptop repair services have got you covered. We pride ourselves on our excellent customer service and cost-effective solutions that don't compromise quality.
Don't let a broken laptop disrupt your life. Trust us to provide reliable and efficient repair solutions that fit your needs. Contact us today for more information about our home and office laptop repair services in Brisbane!
Reason to Choose Our Laptop Repairers in Brisbane
Our laptop repairers stand out for several reasons, making them the best choice for fixing your laptop. Here's how we can describe those points differently:
Experienced repairpersons
Our laptop repair technician have years of experience repairing laptops of all makes and models. They are highly trained and skilled professionals who can perfectly analyze and fix any laptop issue.
Original parts
We only use original parts compatible with your laptop to ensure that it runs smoothly and lasts for a long time. We have access to genuine parts and components from reputable suppliers, ensuring that your laptop is fixed to the highest standards.
Fast turnaround time
Our laptop repairers understand that your laptop is essential to your work and personal life. That's why they work efficiently to ensure a fast turnaround time. We aim to repair your laptop as quickly as possible so that you can get back to your daily routine.
Competitive Pricing
We understand that laptop repairs can be expensive, so we offer competitive service pricing. Our Brisbane repairer shop provides transparent pricing, so you know exactly what you're paying for without hidden or additional cost.
Mobile laptop repair service
We understand that bringing your laptop to us may not always be possible, which is why we offer a mobile repair service. Our expert laptop repairs mechanics can come to your home or office and repair your laptop on-site, ensuring minimal disruption to your day.
No fix-no-fee laptop repair services in Brisbane
Are you tired of paying for laptop repairs that don't even fix the problem? Well, you're not alone! Many people have experienced this frustrating situation. But fear not!
Our "no fix, no fee" policy is a guarantee we offer for our laptop fixing assistance. It means that if we are unable to repair your laptop, you won't be charged anything for the service.
We understand that laptop repairs can be costly, time-consuming, and frustrating if the repair fails to fix the issue. That's why we provide this policy to ensure our customers have peace of mind and won't be left out of pocket if the repair fails.
We are committed to customer satisfaction and providing high-quality repair services in Brisbane. Our "no fix, no fee" policy is just one of the ways we ensure that our customers receive the best possible service.
How much does a laptop repair cost?
The cost of a laptop repair can vary depending on several factors, including the type of repair needed, the make and model of the laptop, and the cost of the replacement parts if required.
Primarily, the cost can also vary based on the location and the technician's experience.
In our Brisbane repair shop, laptop repairs can range from as low as $50 to as high as $500 or more. The cost largely depends on the type of repair needed. For instance, a simple software issues that requires a patch or update may only cost around $50-$100. But the costs can quickly add up if your laptop needs a new motherboard or hard drive replacement.
Another factor that could impact the price of your laptop repair is whether or not it's still under warranty.
The best thing is we also offer a "no fix, no fee" policy, meaning you won't have to pay anything if the repair is unsuccessful.
However, getting a quote from a reputable repair shop offering transparent pricing is best. This will help you know exactly what you're paying for and avoid any unexpected costs.
Get help from our local laptop technician near you
Are you tired of struggling with your laptop? Do you need help fixing a broken screen, replacing a damaged keyboard or resolving software related issues? Look no further! Our team of skilled and experienced laptop technicians in Brisbane is here to assist you. 
We understand how frustrating it can be to deal with technical problems alone. That's why our local laptop technician service is designed to provide fast and efficient solutions tailored to your specific needs.
Whether you're a student, a professional or a casual user in Brisbane, we have the expertise necessary to get your laptop up and running again in no time.
Our technicians are trained in all laptop repair and maintenance aspects, from laptop hardware diagnostics to virus removal and data recovery.
We use advanced tools and techniques to diagnose and fix even the most complex problems quickly and efficiently. Plus, we offer competitive pricing that won't break the bank. So why wait?
Contact us for Laptop Repair Brisbane
If you need laptop repair services in Brisbane, you can contact us for assistance. We offer many laptop repair services, including hardware parts repairs, software troubleshooting, virus removal, data recovery, and more.
Here are some ways to get in touch with us:
Phone: You can call us at our phone number, which is [insert phone number], to speak with one of our knowledgeable and friendly technicians.
Email: You can email us at [insert email address], and we will get back to you as soon as possible.
Website: You can visit our website [insert website URL] and fill out the contact form to request a quote or more information about our services.
Once you have contacted us, we will provide you with a free consultation and assessment of your laptop's issue. We will then provide you with an estimate of the cost and time required for repair.
If you have any questions or concerns about our services, feel free to contact us, and we will be happy to assist you.
Laptop Repair FAQs
What kind of issues can be repaired on a laptop?
Laptops can experience various issues, including hardware and software problems. Common issues include broken screens, battery replacement, charging port issues, software crashes, virus and malware infections, and hardware failure.
How long does a laptop repair take?
The time it takes to repair a laptop can vary depending on the issue and the repair shop's workload. Simple repairs, such as virus removal, can be done within a few hours or same day, while more complex repairs, like motherboard replacement, can take several days.
Do I need to back up my data before getting my laptop repaired?
It's always a good idea to back up your data before getting your laptop repaired, as some repairs may require data to be wiped from the hard drive. Our qualified technician will take precautions to preserve your data during the repair process, but it's better to be safe than sorry.
Is it better to repair or replace a laptop?
It depends on the damage's extent and the laptop's age. If the repair cost is more than half the cost of a new laptop, replacing the laptop may be more cost-effective. However, if the issue is minor and the laptop is relatively new, repairing it may be a better option.